A Global Network
Healthier Business. Healthier Industry. Healthier World.
Three membership options to meet the needs of your fitness business—no matter where you are.
An IHRSA membership is the best value in the industry
Join a community of professionals dedicated to growing their businesses, improving the health & wellness of their members, and impacting the future of the industry. IHRSA's vast collection of research, content, and educational opportunities will give you and your team the tools you need to thrive. Connect with industry thought leaders and influencers to learn, share ideas, and support global initiatives to uplift the industry.
Become an IHRSA member today!
starting at
$15
/month
Varies by Region
Basic
I want to engage further with industry best practices, resources, and experts

Featured Basic Discounts:
10% IHRSA Research
10% Education & Staff Training
10% In-person Events
Featured Basic Benefits:
Exclusive Digital Access
Active & Safe Commitment
Live Webinars
Guidance to Navigate COVID Challenges
A Portion of Dues Supports Global Public Affairs

starting at
$25
/month
Varies by Region
Standard
I want to grow my fitness business, develop skills, train my staff, and contribute to the industry

Featured Standard Discounts:
FREE Consumer Insights
30% IHRSA Research
30% Education & Staff Training
30% In-person Events
Basic Benefits PLUS:
Unlimited Access to On-Demand Webinars & Classes
Business Growth Toolkits
E-books to help run a Successful Fitness Business
Priority Member Service
A Portion of Dues Supports Global Public Affairs
starting at
$38
/month
Varies by Region
Premium
I want to lead my company and the industry as a whole to the highest levels of success

Featured Premium Discounts:
FREE IHRSA Research
FREE Market Reports
FREE Education & Staff Training
50% In-person Events
Standard Benefits Plus:
2 Free Virtual Registrations
VIP Experience at the IHRSA Convention
Global Brand Exposure
A Portion of Dues Supports Global Public Affairs
Thousands of the World's Best
IHRSA represents over 200,000 health clubs, gyms, and studios across the globe. Join over 7,500 members dedicated to making the world healthier through exercise.
A Global Community
Read More +-
An IHRSA membership connects you to leading health clubs around the world, from Europe to Asia to Latin America—and beyond! The most robust collection of data and best practices, webinars, and elite educational opportunities and international events provide a path to connecting with industry thought leaders and influencers. Join thousands of the world's best clubs by becoming an IHRSA member today.
Research & Benchmarking
IHRSA's research publications are the most authoritative reports on health club performance indicators, including revenue, retention, and member demographics. Premium members receive all IHRSA research for free.
Discounts & Savings
Save thousands with exclusive discounts on event registrations, reports, product purchases, and much more.
Access for Your Staff
Every member of your staff can access IHRSA's webinars, e-books, toolkits, and other resources. These tools are designed to help your staff increase their knowledge and work smarter for your business.
Global Public Affairs
IHRSA represents our members in advocating for the benefits of our industry and the essential and vital contributions we make to the health continuum. IHRSA collaborates with Global UN agencies such as the WHO and UNESCO—along with OECD and multiple other international agencies and NGOs.
Live & On-demand Webinars
Whether you want to hone your fitness business knowledge or educate staff, IHRSA webinars are for you. An archive of 100+ on-demand webinars and monthly live webinars are available to members.
Global IHRSA Events
Annual educational events in Europe, Brazil, China, Japan, and the U.S. provide an array of speakers on business and strategy, instructional sessions for management success, peer-to-peer networking opportunities, and spectacular trade shows.
Club Business International
Club Business International is the health and fitness industry's leading magazine. Standard and Premium members receive multiple subscriptions for you and your staff.
Multilingual Resources
We provide resources in several languages, including a multilingual IHRSA staff based around the world, simultaneous interpretations during IHRSA events, and translation of select publications.
IHRSA.org
Access exclusive tools to maximize the profitability and efficiency of your health club. IHRSA's digital library serves as the one-stop source for industry-specific best practices and insights covering everything to grow your club.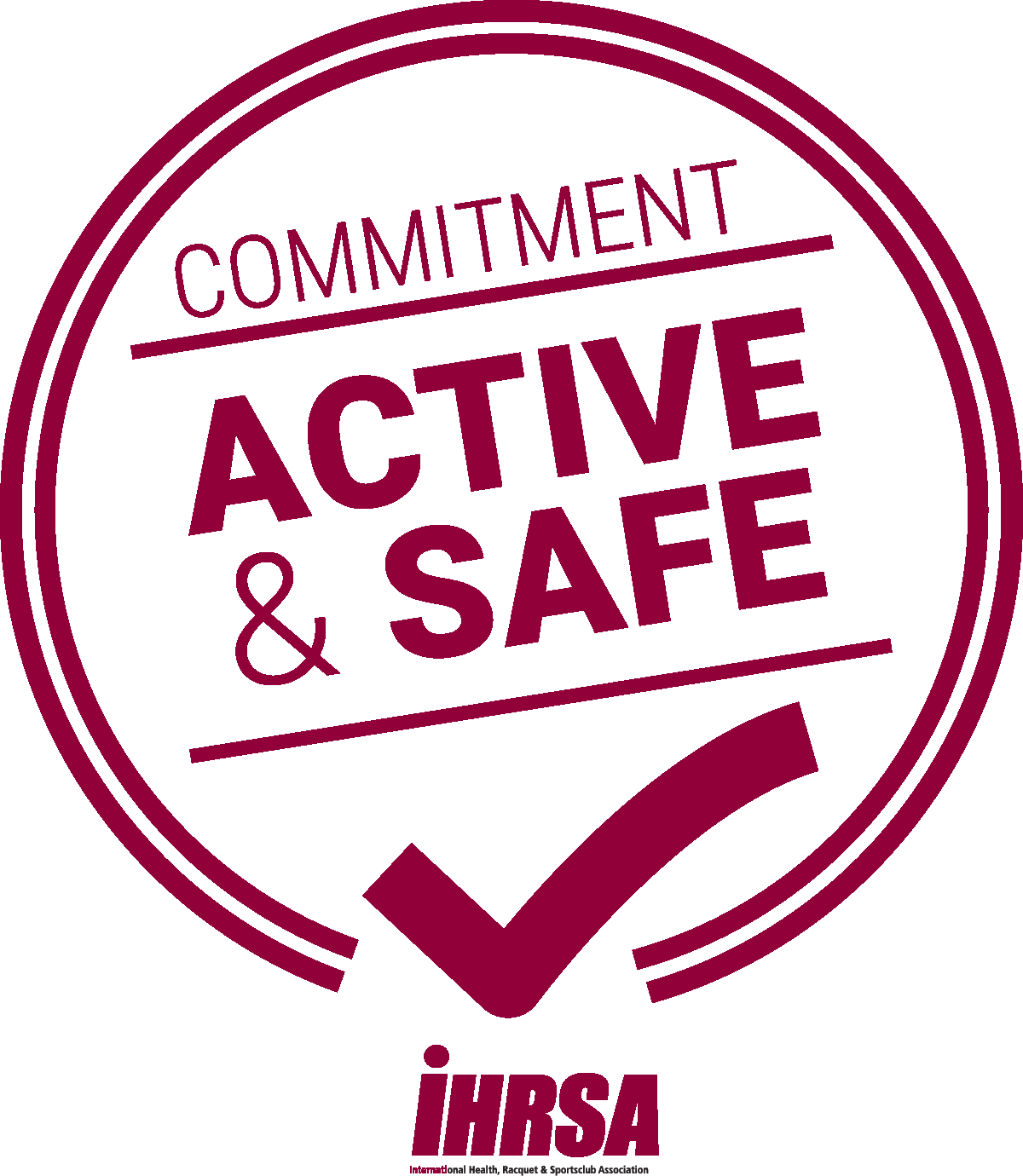 Active & Safe
The IHRSA Active & Safe Commitment is an initiative to reaffirm the industry's dedication to safety. Make the pledge at no extra cost, and show your members and community how much their health and safety means to you.