Studio Membership
Healthier Business. Healthier Industry. Healthier World.
A membership designed specifically for studios, small gyms, and boutique fitness facilities and their staff.
An IHRSA membership is the best value in the industry
Join a community of professionals dedicated to growing their businesses, improving the health & wellness of their customers, and impacting the future of the industry. IHRSA's vast collection of research, content, and educational opportunities will give you and your team the tools you need to thrive. Connect with industry thought leaders and influencers to learn, share ideas, and support global initiatives to uplift the industry.
Become an IHRSA member today!
Studio
Designed for Pilates, yoga, personal training and group exercise studios, boutique gyms, and similar facilities with a size of <7,000 square feet (650 square meters). Benefits can be accessed by every employee in your business.
Companies with 11+ studios please
contact IHRSA
.
*Additional discounts apply for international members.
Featured Studio Discounts & Benefits:
FREE

Live & On-demand Webinars

FREE

Consumer Insights

10%

IHRSA Research

10%

Education & Staff Training

10%

Toolkits & E-books
Portion of Dues Supports Advocacy
Alerts to Harmful Legislation
Active & Safe Commitment
CBI Magazine
Weekly Updates
Save on Music Licensing & Other Expenses
---
The Industry's Role in Shaping a Better Future
The National Health & Fitness Alliance (NHFA) is a broad-based, open-platform, community-driven alliance created to unite the advocacy, public policy, stakeholder engagement, fundraising and lobbying efforts of the health and fitness industry in the United States. Learn more ⟶
Thousands of the World's Best
IHRSA represents over 200,000 health clubs, gyms, and studios across the globe. Join over 7,500 members dedicated to making the world healthier through exercise.
Best Value in the Industry
Read More

+

-
An IHRSA membership connects you to the industry's most robust collection of data, need-to-know information, and best practices so you can lead your business into the future with confidence. Elite educational opportunities, webinars, and the world's best Trade Show provide a path to connecting with industry thought leaders and influencers. Join thousands of the world's best clubs by becoming an IHRSA member today.
Research & Benchmarking
IHRSA's research publications are the most authoritative reports on KPIs, including revenue, retention, and member demographics.
Discounts & Savings
Receive information and resources tailored to the needs of fitness studios, from best practices to research and benchmarking straight to your inbox.
Access for Staff
Every member of your studio's staff can access IHRSA's webinars, e-books, toolkits, and other resources. These tools are designed to help your staff increase their knowledge and work smarter for your business.
Studio Newsletter
Receive information and resources tailored to the needs of fitness studios, from best practices to research and benchmarking straight to your inbox.
Live & On-demand Webinars
Whether you want to hone your fitness business knowledge or educate staff, IHRSA webinars are for you. An archive of 100+ on-demand webinars and monthly live webinars are available to members.
IHRSA Convention & Events
Our educational events provide an array of speakers on business and strategy, instructional sessions for management success, peer-to-peer networking opportunities, and spectacular trade shows.
IHRSA Experts
Our diverse roster of expert staff is here for our members. We run offense to keep you informed and provide you with critical guidance on legal matters, research, and more.
Driving Business Outcomes
IHRSA is focused on driving business outcomes through work with private and public sector partners to fight for the industry and promote the industry's mission of a healthier business, a healthier industry, and a healthier world. In the US, the National Health & Fitness Alliance (NHFA) also stops harmful legislation.
IHRSA.org
Access exclusive tools to maximize the profitability and efficiency of your studio. IHRSA's digital library serves as the one-stop source for industry-specific best practices and insights covering everything to grow your business.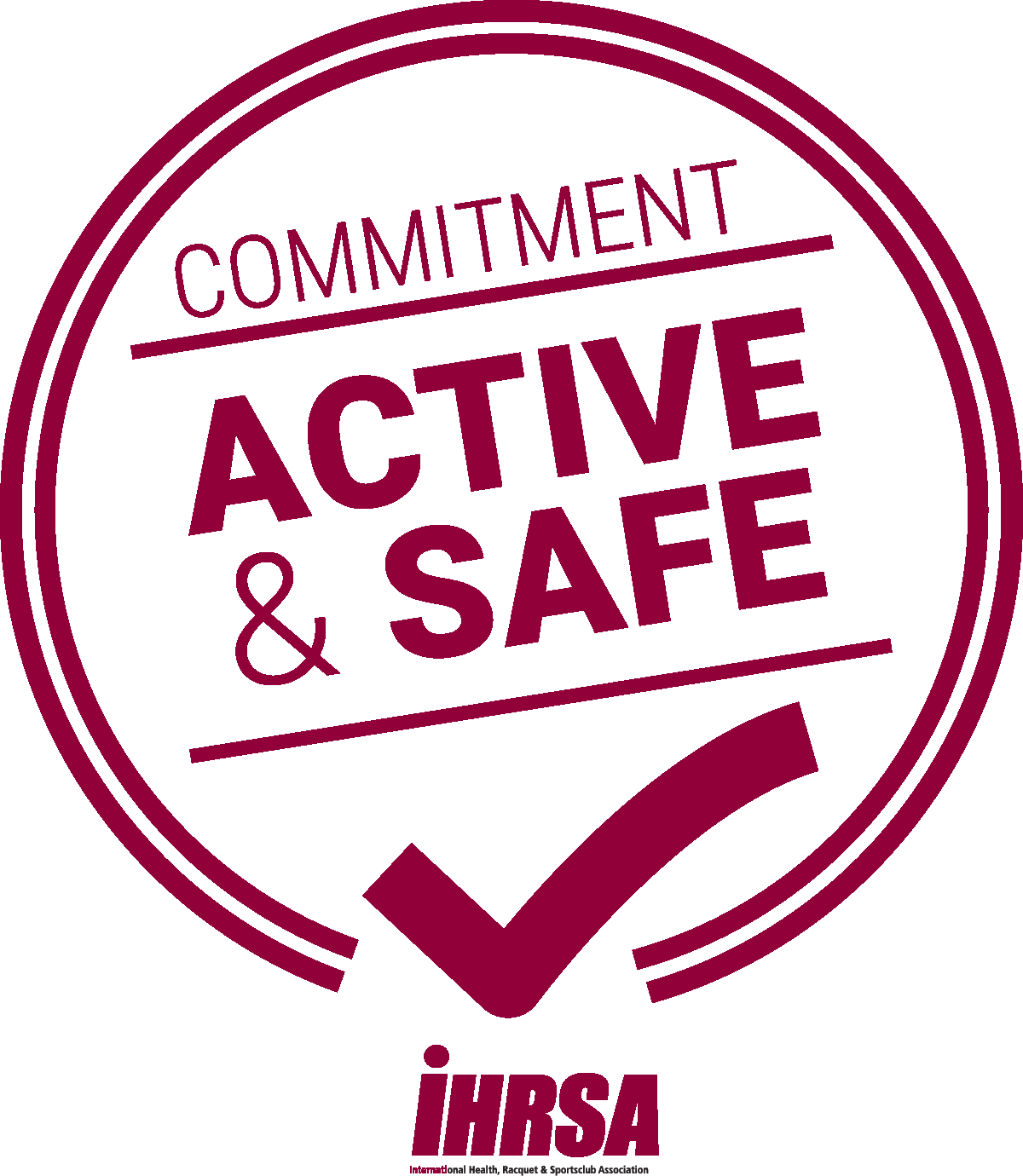 Active & Safe
The IHRSA Active & Safe Commitment is an initiative to reaffirm the industry's dedication to safety. Make the pledge at no extra cost, and show your members and community how much their health and safety means to you.